And From some of our Friends:
Union Kitchen
1369 New York Ave NE
Washington, DC 20002
Hole In The Sky
2110 5th St NE, 2nd floor
Washington, DC 20002
Rose's Luxury
717 8th St SE8
Washington, DC 20003
(202) 580-8889
bodoh is the indonesian word for idiot
if you ever want to know where the future of food is travel to indonesia and the amazing melting pot of chinese, dutch, malaysian and of course local inspiration is churning out some of the most amazing food
this is our little attempt to recreate some of that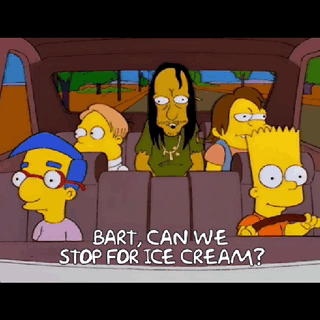 el vy - chef javier ramos
steamed hams and market driven fare - privileged to collaborate with javier ramos former cdc of Sqirl along w/ pastry chef Sasha Piligian in Los Angeles
vietnamese pho bo pop-up with our friend seamus
we hope that our soup recipe does justice to both our year of birth and linda hamilton in what we believe to be one of the greatest films of all time
The Story of The Sanctuary.
Once Upon A Time... the Milk Cult descended from upon high unto the shire of Park View. What was beholden was said to have been delicious and the people were of high spirits for many suns. What was known by some was the deliciousness of breakfast tacos and coffee. A great feast was had, and it was known throughout the land that a great thing had come, and the good word spread.
But like many other things what was had could not last forever. That what doth pop-up must eventually pop-down. Many memories were shared among those that gathered in this hallowed place. For now only memories last.
But there is a prophecy, that The Sanctuary will rise again like Lazarus from the dead. Many hope that the good word will be spoken again...
Keen On Alternative Transportation?
We're not talking about the Prius guy who buys expensive weed is pushin' round town or the bus (the last lawless place in this land). We're talking about ALTERNATIVE transportation. The kind of transportation that wears sweatpants and not the expensive bougie kind.